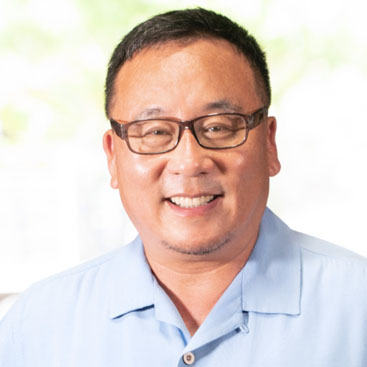 Dennis James Lee
Crystal Calhoun
Vice President
Dennis James Lee is a Los Angeles/Hawaii based film and record producer.
Innocence Abandoned: Street kids of Haiti is his first documentary. He won the Audience Award for the film Soap Girl at the Big Bear Lake Film Festival and has produced the #1 box office movie of 2007 in Korea, Dragon Wars which was the first US/Korean Co-Production. He has also produced several high profile music videos for the Asian market.
Lee began his career as a working actor and starred in the comedy series Mr. Show for HBO and the feature film Behind Enemy Line 2: Axis of Evil for 20th Century Fox. He also starred on 'Young and the Restless' and 'Mr. Show' on HBO. He is Co-starred on Hawaii 5-0 as 'Jimmy Yamana' this season. Dennis has several feature films in development at this time. He is the Vice President of Cornerstone Multimedia, an international multimedia company that's looking to the Asian market to bring production to Hawaii. He loves working with actors since he was an actor himself. Currently he is working on several music albums including the soundtrack for this documentary. Dennis is also an accomplished vocalist and is set to release another album 'Under Your Shade' in Late March of 2013.
Contact Dennis
---